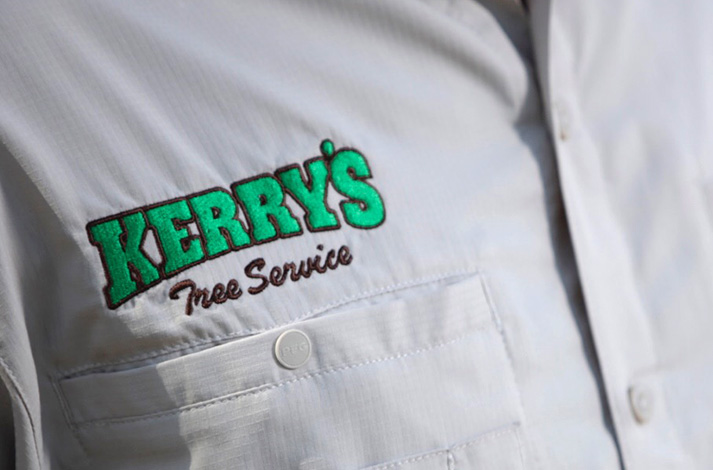 How Custom Embroidery Builds Your Brand
When it comes to brand marketing, a lot of business owners focus only on casting a wide net and hoping something works without considering tried-and-true methods. Unfortunately, this opens the potential to get stuck in a lot of expensive, often ineffective and untraceable, marketing strategies, such as radio ads and magazines.
While these marketing methods produce some ROI, a smart entrepreneur will know that a direct marketing effort could yield better results in today's crowded media environment. Consider this – next time you're at the mall, look around to see what everyone's wearing. Count how many t-shirt, caps, and shoes you spot with brands like Under Armour, Nike, Adidas, and Pink. Maybe you see pop culture references like Star Wars, sports teams, and bands.
Everyone wears clothes, shoes, caps, and uses bags, so why not put them to work marketing your brand? With your high-quality embroidered logo stitched onto apparel and accessories, your brand will instantly get more views than your cheesy Facebook video.
Why Embroider Products?
Perhaps your logo has only remained on the website, social media, and letterheads until now.  Strategically placing it on commonplace items, such as t-shirts, caps, bags, activewear, and more, you're sending your business logo out into the world. Wearing a branded t-shirt in a crowded place ensures that many people see the logo and the brand itself.
Why Custom Embroidery?
If you're going to be creating promotional products, you want it to look good. For a great-quality finish on items that may be worn heavily, embroidery is a great solution. The process looks elaborate and careful, and the finished product looks superb, regardless of the garment. What's more, it is incredibly durable, meaning that your chosen item continues to get your business out there – again and again!
You can get your business started with quality, custom embroidered items. Browse our wide range of products and check out our previous work. To get started, contact Incredible Embroidery today on (818) 497-0333.