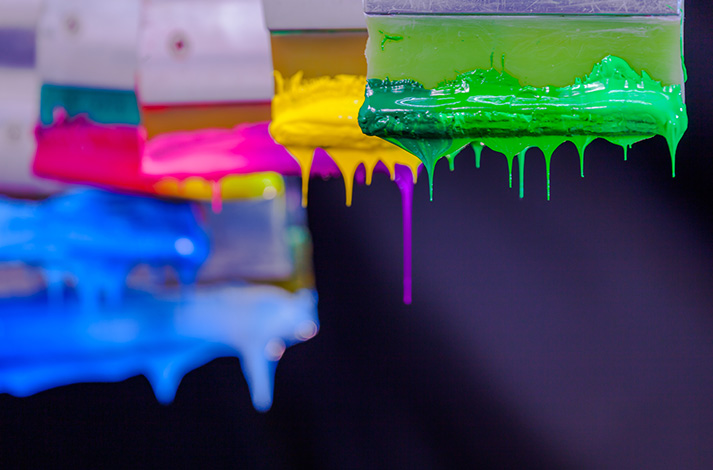 Embroidery vs. Screen Printing: What's Best for Your Business?
It's a common question we hear time and time again, "Should I embroider or screen print onto apparel?" Well, while there is no one right answer, there are a few key differences to note when deciding. Read on for help determining which method is right for your company workwear.
The Clothing Type, Purpose, and Use
Before we go any further, it's important to remember that certain types of clothing lend themselves more to one process or the other. For example, waterproof jackets are typically screen printed because the primary aim of the garment is to keep you warm and dry. On the other hand, a smart button-down shirt looks entirely formal and professional with an embroidered logo or design.
Another rule of thumb is that embroidery (generally speaking) is longer lasting than most printed logos as they are designed to last the lifetime of the garment. As a result, embroidery costs are typically higher than that of screen printing. Also consider the use of the garment as, if the material will be heavily worn, then embroidery would be the smart way to go.
Screen Printing
This is the process of forcing ink onto a surface through a prepared silk screen. The logo image is then transferred through a fine mesh screen in a series of ink colors. Screen printing can be a bit more complicated and time-consuming than embroidery (which many find surprising), and it's typically geared towards the production of bulkier orders. However, this method can be used on a variety of items, from clothing to pens, mugs, tote bags, and yard signs.
Think about some of the top companies in the world. Apple employees wear a simple, plain t-shirt with a screen printing of the Apple logo. It's clean, effective, and appealing. It's no shirt and tie – but it works in today's society. In fact, such a clean and smart application of the logo means that we, as consumers, remember it well. Could it have been just as successful as embroidered logos? Sure. But Apple changes the color of their shirts often, so for such short-term use, screen printing can be favored.
Embroidery
Embroidery is a process where thread is stitched into material. Machines stitch the colored thread, replicating the design or logo. This method is fantastic at creating a professional, sophisticated, and high-quality finish on a garment, from golf shirts, hats, tote bags, corporate wear, and more. Being sewn into the material means the logos are also extremely long-lasting – making it a practical choice for clothes that are going to take a lot of wear!
Are you ready to promote your business through embroidered workwear? At Incredible Embroidery, we can help turn your vision into reality. Browse our online catalog, get a quote, or give us a call to talk to the experts behind the embroidery.