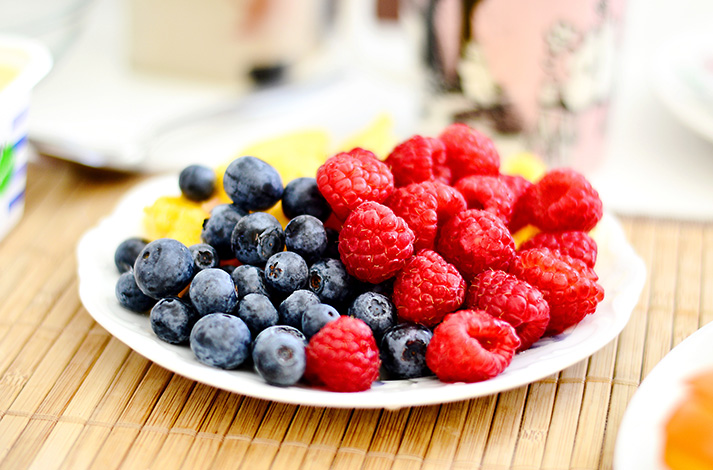 Healthy Treats to Snack On
When you're a busy entrepreneur, there is little time to plan out your meals strategically. What's more, hunger can strike even before we've had a chance to think about lunch. In this situation, it's easy to grab the nearest high-calorie snack or some greasy fast food – but both do nothing for our health, energy, or physique. Whether you're craving something sweet or need a quick energy boost before your next meeting, opt to reach for these healthy snacks.
Fresh Fruit
You can't go wrong with fresh fruit! Bananas, apples, oranges, and berries are fruit that you can easily get your hands on. Blueberries are packed with antioxidants and all berries are a great source of fiber that helps your digestive system.
Nuts
Besides being packed with protein, most nuts contain unsaturated fats, omega-3 fatty acids, fiber, and more.
Dark chocolate
Look for a bar with 70%+ cacao and no added sugar and milk. A small piece (3 squares) will satisfy that sweet tooth without loading on the calories or sugar.
Loaded green smoothie
Think kale, spinach, cucumber, celery, and lime juice! Blend all together and enjoy the green goodness.
Celery and almond butter
Prepare the night before for a satisfying sweet and salty midday treat.
Pretzels and hummus
Hummus is heart-healthy protein and pretzels (or raw veggies) are a great match.
Avocado with lime, Sriracha, and sea salt
Trust us. Don't knock it 'til you've tried it.
Peanut butter spread over a sliced banana
This dish is so good that it can be mistaken for dessert.
It's not always simple picking up the right snack. Fortunately, at Incredible Embroidery, we make it easy for your brand to look incredible. We offer free quotes on embroidered goods, bulk discounts and no minimums. Contact us today to get started.