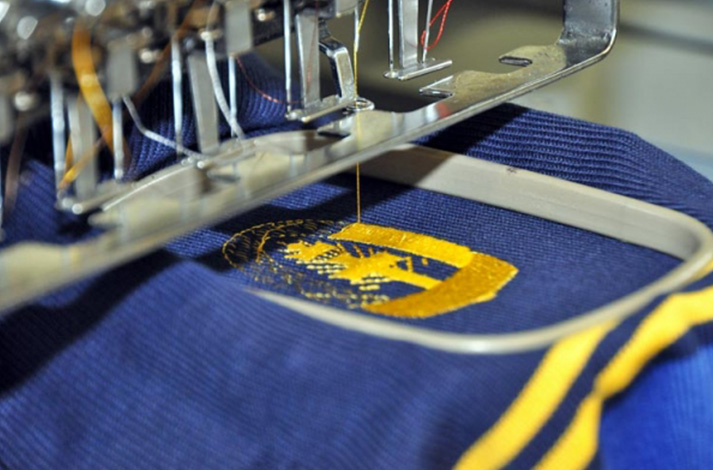 What Makes a Good Embroidery Company?
Whether you've decided you want custom embroidery on your business's uniform or a load of embroidered promotional garments for giveaways, you'll be in the market for a good embroidery company. A little research online can pop up thousands of businesses – but how can you make sure you're ordering from a quality company? There are a few things you can look out for, or ask about, to ensure your custom garments turn out perfect.
They have examples of their work.
Always look to see if the company has a picture gallery of finished projects. Short of being able to see the work in person, the photos are a great way to judge the quality of the embroidery and make sure a business is as good as they claim to be.
They have expertise and knowledge.
If you've never ordered custom garments before, you may have a few technical questions. If you have ordered before, you may have specific needs such as certain thread colors or logo sizing. Either way, it's important that the company you work with can answer all these questions and complete work to your satisfaction. If an embroidery company goes the extra mile to deliver high-quality customer service, their work will likely be high-quality, too.
You can visit their showroom.
It's common for embroidery companies to work far out of cities so that they have space for all the machines and workstations. While this can keep costs down for customers, it means that you don't get to visit the team to learn about their vibe and process. Fortunately, at Incredible Embroidery, we have a convenient location in Chatsworth, California where we welcome you to drop your product off, pick up apparel, or just come say hi and check out the space!
They can help design your logo.
If you don't have your own logo designed just yet, a good embroidery company will have a team of designers on hand to help you bring your ideas to life. At Incredible Embroidery, our experts are well-versed in creating unique and professional logos to not only suit the individual business and industry, but that looks flawless stitched onto garments.
Don't wait to get started – Visit Incredible Embroidery today for high-quality embroidered products that you will love! Get a quote from our team today.