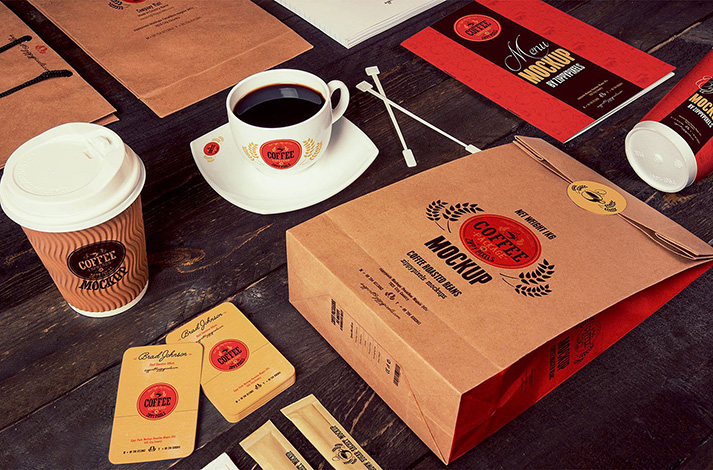 Places to Use Your Logo to Brand Your Business
You just had your logo expertly created, and you know what? It looks pretty awesome. So now it's only right to want to splash it everywhere. It's on your windows, business cards, and, of course, your website. You may want to get creative and put it in a few other places because, after all, you really like your new logo.
At Incredible Embroidery, we share the same passion for logos. In fact, we help a variety of businesses get inventive and help to spread the image as well as the brand name. Here are just a few extra ways you can use your logo to build your brand and business.
From mugs to bottles, your logo can find their way onto everyone's cup of choice. Since people are conscious about staying hydrated, and coffee fuels most workplaces, you can add an extra marketing oomph with logoed mugs and reusable water bottles.
It sounds obvious, but make sure your logo appears on business forms like invoices, packing slips, and receipts. All too often these documents get forgotten about, but adding your logo will add an extra dose of professionality.
Who doesn't love free stuff? Whether you go to trade shows or host a giveaway on social media, you may need to gather some smart promotional products. Make sure that your winner remembers who gave them the items by splashing your brand in the gifts. You can get creative by embroidering your logo on golf shirts, socks, waterproof jackets, and more!
Almost everyone these days are glued to their phones these days, so why not capitalize on this opportunity? Adding your logo to a silicone cell phone case makes for an affordable marketing material!
You may have a staff name badge for every member of your team, but why not step into the 21st century with an embroidered shirt? You can even appeal to different crowds by embroidering your logo onto baseball hats, beanies, polo shirts, jackets, and hoodies. When you think about it, there's no limit to how far your business can go with it. You may even opt for tote bags or activewear!
Are you ready to see your logo embroidered onto apparel? Contact the professionals at Incredible Embroidery to find out how to get started! Our team handles your logo with care to ensure the end product is a high-quality item (which you'll love almost as much as your logo).