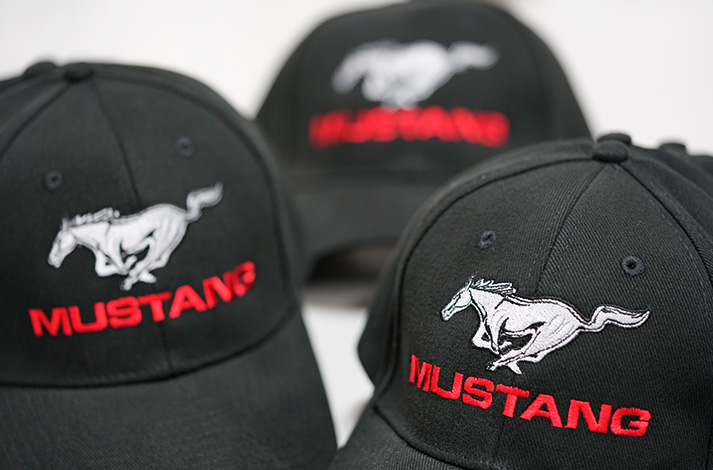 Promotional Merchandise That Works Well with Custom Embroidery
In the days of the Internet and digital marketing, you, as a business owner, may not think that promotional products have any use. That's where you're wrong. Believe it or not but promotional merchandise not only improves brand awareness and increases sales, but this form of advertising yields a surprisingly high return on investment. So, put down the Facebook ad on your smartphone and pick up a catalog of items that you'll splash your logo onto.
Promotional product for your business is easy to implement and is a great option for small businesses. Sure, promotional giveaways aren't the flashiest of strategies, but there's no doubt that it works. If you're looking for some tangible goods to boost your business, check out these promotional items that work incredibly well with custom embroidery.
Bags
Whether it's a recycled tote, decked-out backpack or handy sports bag, a promotional bag does what your business can't – be there 24/7. With bags, your business is always in mind and the logo is always in view, not only to the user but for others, too.
What's more, everyone has a use for a bag. From sports bags for golfers, laptop bags for students, and drawstring satchels for teachers, bags are some of the essential items we don't go without. Where would we be without our reusable bags for the weekly shopping trip? The frequent exposure of promotional bags also creates a low-cost per advertising impression. While many people may toss away promotional pens and mugs, it's rare that someone would get rid of a perfectly good bag!
Headwear
Promotional caps are a particularly eye-catching way to get noticed. Whether it's warm or cold, beanie or baseball, hats make a good fit. Adding your logo onto a cap is an inexpensive yet effective way of spreading your brand's message. People of all ages wear hats so it's wise to utilize this.
Clothing
What better way to spread your brand message than for someone to wear it out and about? To many people 'promotional clothing' only means t-shirts and polo shirts. On the contrary, there is a wide range of clothing and accessories that fit a variety of occasions, including active wear, golf shirts, ties, vests, and more.
Are you ready to see your embroidered promotional items? Contact the professionals at Incredible Embroidery to find out how to get started! Our team are experts in handling elegant execution of embroidered promotional items.