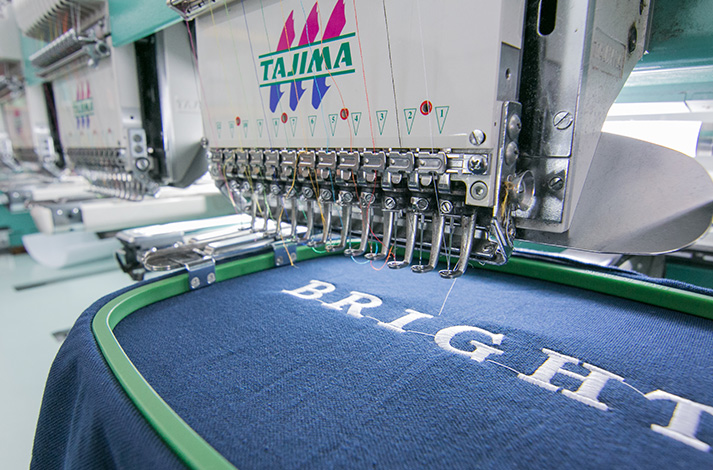 Should Your Uniform Include an Embroidered Logo?
Embroidery is the top form of branding techniques for uniforms, business wear, and workwear items. But why? Is it because they look professional? Perhaps a clean logo jazzes up an otherwise dull uniform? Whatever your reason behind opting for an embroidered logo, we take a look at why embroidered branding on uniforms supports businesses.
Creates a Uniformed Business Image
Embroidered branding features are typically viewed as professional, stable, and long-lasting in the eyes of a customer or competitor. Professional workwear provides reassurance and comfort to consumers as well as creating a clean-looking workforce.
Promotes Your Brand
Just like you invest in billboards, visible signage, and business cards – embroidering logos onto uniforms is a great way to promote your brand. The human mind has difficulty remembering names, but logos are much easier to recall. When you give your company a logo and a uniform, it is instinctively more recognizable to people because they connect a name with an image.
When customers see the same logo repeatedly, not only does it promote brand awareness in clients but it's an excellent way for your employees to rep the company when they are offsite. In essence, your team members in uniform become walking billboards for your company, so you want to ensure the uniform looks good.
Generates Team Spirit
There's something to be said for a group of people to feel like they belong to a team. When your business fosters team enthusiasm and pride, that can translate to the desire to do a good job.
Embroidery Steps Up Your Logo
Embroidered logos on uniforms are a popular choice – and for good reason! The process looks elaborate and careful, and the finished product looks superb, regardless of the garment. What's more, it is incredibly durable, so the embroidery stays looking great for the lifetime of the piece of clothing.
You can give your business a voice in many ways by providing your employees with uniforms with embroidered logos. Browse our wide range of products and check out our previous work. To get started, contact Incredible Embroidery today on (818) 497-0333.