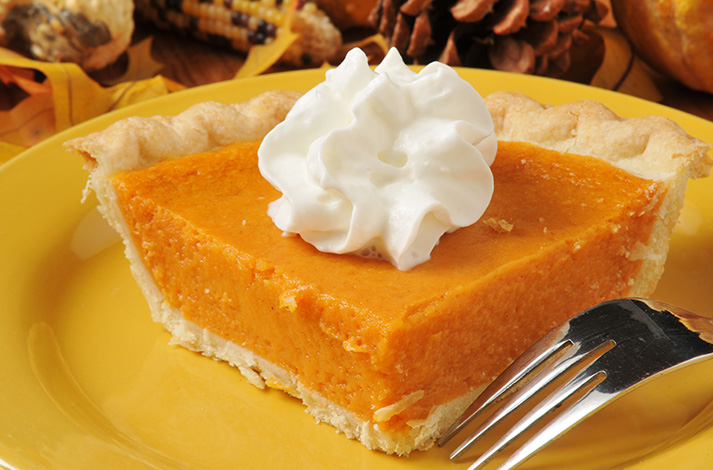 Whip Up This (Quick and Easy) Sweet Potato Pie This Season!
Apple, pumpkin, and pecan are all common pies during the holiday season, but there's one seasonal pie that (almost) trumps the rest: sweet potato pie. It uses a lot of the usual suspect ingredients, such as cinnamon, nutmeg, and vanilla extract, so as long as you can buy the sweet potatoes, you'll be in business.
We know what you're thinking – Sweet potatoes in a pie? It must be savory! While we thought the same, whipping these sweet potatoes with spices and milk will have you thinking differently, too. Not only does this have a sweetened, caramel taste, but it only takes a few minutes to create. In the hectic holiday season, that is just what you need!
Ingredients
3 cups pureed sweet potato
1 cup pureed butternut squash
1 cup sugar
½ tsp salt
⅜ teaspoon ground cloves
2 tsp cinnamon
½ tsp nutmeg, freshly ground if possible
1 tsp vanilla extract
1 cup plain unsweetened soy milk
4 tbsp arrowroot powder
2 store-bought pie crusts
Instructions

Preheat oven to 350°.
Place all of the filling ingredients into the blender and blend until smooth.
Fill the crusts with batter, and bake for 50 minutes.
Remove from the oven to let cool for at least 30 minutes, then set in the fridge to chill for a few more hours or overnight.
Easy, right? We thought so! The team at Incredible Embroidery hope that you have a happy and safe holiday season! For all of your embroidery needs, from shirts to activewear to bags and aprons, contact us today.